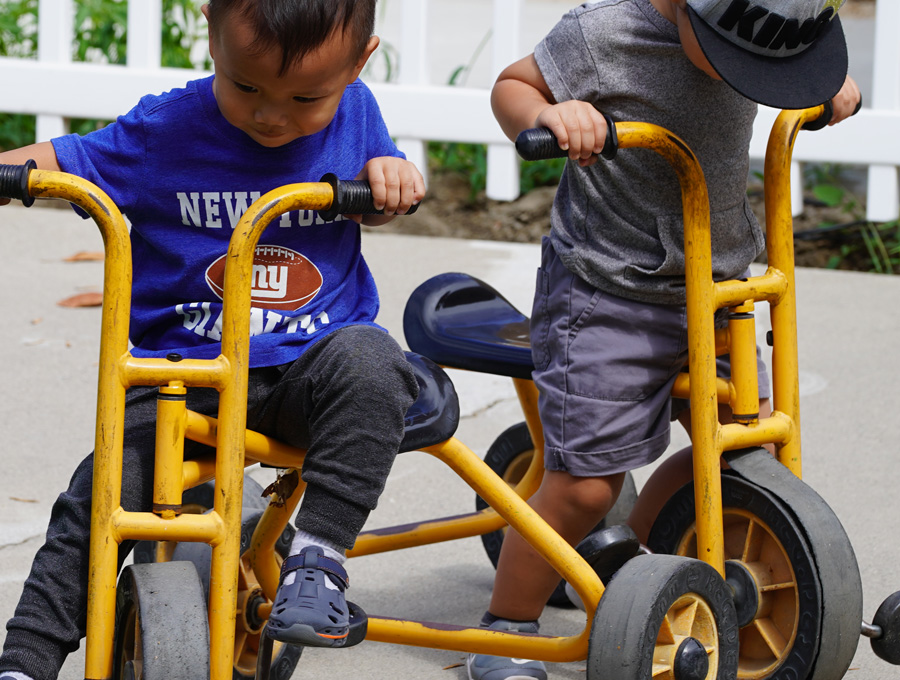 About Our School
Our students' high level of academic achievement is an outcome of the supportive environment we provide. Our first goal is to build confidence and character in a child, to empower them and nurture the natural desire and curiosity for knowledge. Not only do our students excel academically but they are also building on solid foundation on which to become a positive and productive member of society.
Values
Our staff is dedicated to integrating core values into the everyday curriculum of our students. Honesty, sharing, team building and compassion are just a few of the values that we emphasize throughout the year. Our teachers embody these positive values while nurturing the development of each child.
"Free the child's potential and you will transform him into the world." – Maria Montessori –
Sanctuary
We understand that safety is a priority. Our schools are accessible via single-entry security with keypad access, with daily sign-in and strict parent/guardian identification procedures. Safety's not only important indoors but outdoors as well. Our classrooms and large play areas are set up with your child's safety in mind. Your child's safety is of the utmost importance to us.
Relationships
Our staff is passionate about forming a relationship with you to ensure the best possible experience for your child. We believe that nurturing and loving teachers contribute to the comfort and stability that your child needs. We want you to be at ease with your child in our care. Teachers communicate daily with parents and families to understand and meet their unique needs.
Schedules
We offer a year round program with many scheduling options available. All locations are open from 7:00am to 6:00pm and offer daycare at no additional cost. Schedule a tour at any of our facilities to see the many options available to suit your need.